Qingdao marks World Oceans Day
A series of activities took place on Tuesday in Qingdao, a coastal economic hub in East China's Shandong province, to mark the 13th World Oceans Day and this year's National Oceans Awareness Day.
At an opening ceremony on Tuesday morning, Zhang Zhanhai, chief engineer of the Ministry of Natural Resources, said that the Communist Party of China Central Committee has placed ecological and environmental endeavors on top of its work agenda since the 18th CPC National Congress in late 2012.
As a result, his ministry has paid great attention to the environmental protection of seas and oceans as well as marine resources' sustainable development, Zhang said. At the ceremony, marine affairs bureaus under the Ministry of Natural Resources explained their measures in surveying, managing, and restoring marine ecosystems.
A national knowledge competition of seas and oceans was also launched at the event, intending to attract more people, especially youngsters, to understand and care about blue waters. After the ceremony, an exhibition was opened to members of the public, displaying ocean-themed artworks and designs made by Chinese students. In addition, two marine research ships received visitors from primary and middle schools at their homeport in Qingdao.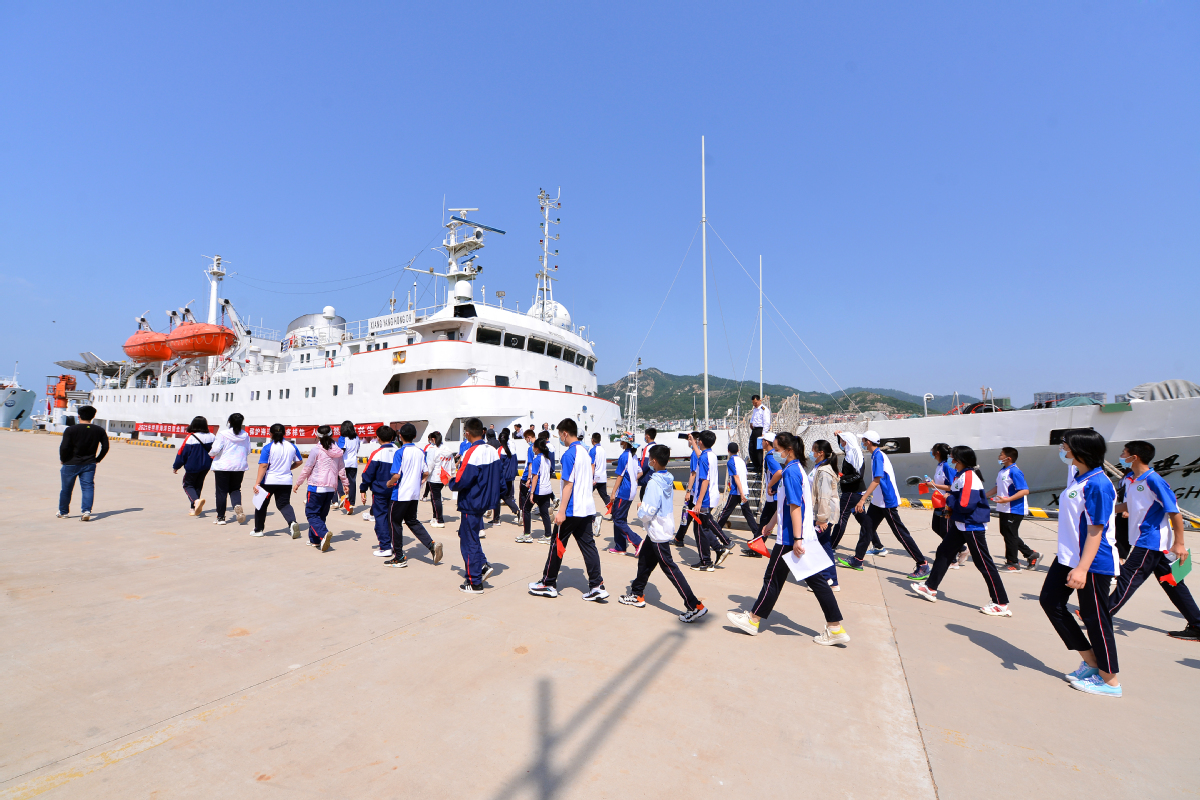 Students from several primary and middle schools in Qingdao, Shandong province, visit a marine research ship at its home port in the city on Tuesday. [Photo provided to China Daily]
Source: China Daily