Lacquer art flourishing in Fujian
Fuzhou, the capital of East China's Fujian province, is the capital of bodiless lacquerware in China. Bodiless lacquerware in Fuzhou carries unique characteristics of local ethnic groups. In 2006, Fuzhou's bodiless lacquerware painting technology was included in the first batch of the national intangible cultural heritage list.
In recent years, the Fuzhou government has vigorously cultivated lacquer talents, carried out research on lacquer technology innovation, inherited and promoted Fuzhou lacquer art, and demonstrated a road of intangible cultural heritage safeguarding and development.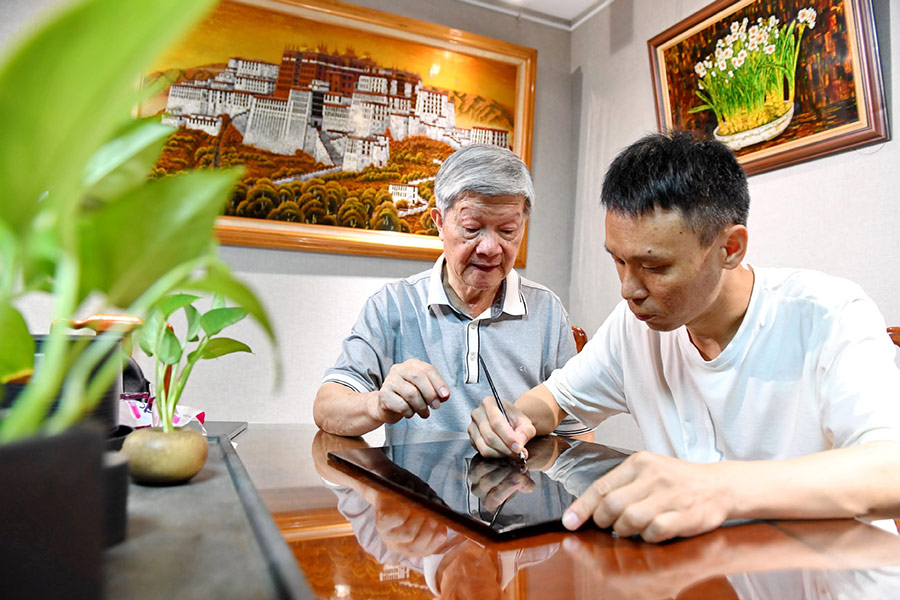 Zheng Xiuqian, left, Chinese master of Arts and Crafts and representative inheritor of Fuzhou bodiless lacquerware painting technology, teaches a student lacquer needle carving techniques in Fuzhou on July 23. [Photo/Xinhua]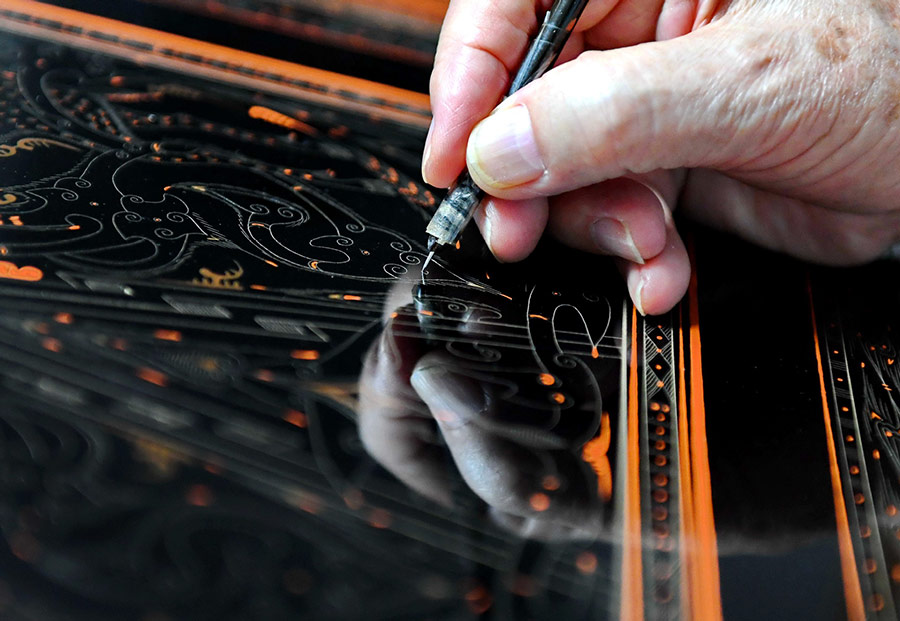 Zheng Xiuqian, Chinese master of Arts and Crafts and representative inheritor of Fuzhou bodiless lacquerware painting technology, shows the lacquer needle carving techniques in Fuzhou on July 23. [Photo/Xinhua]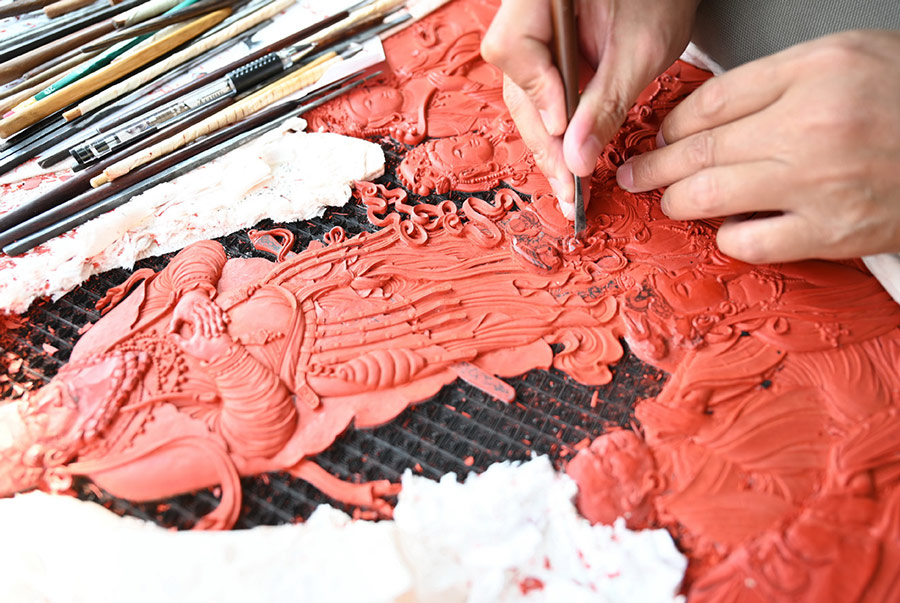 An artist of Fujian Hongmen Lacquer Art Research Institute carves lacquer works on July 27. [Photo/Xinhua]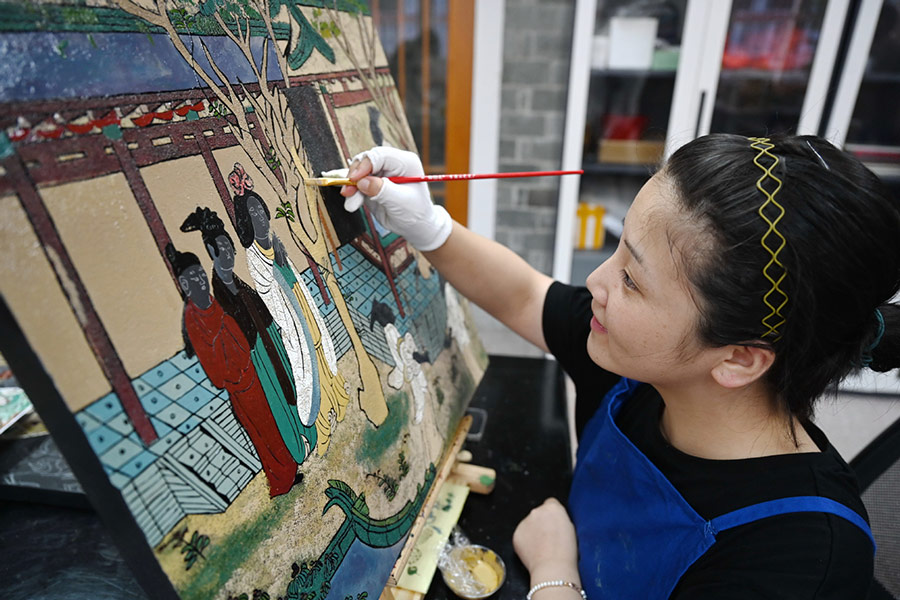 A lacquer art lover creates a lacquer painting at the Fujian Hongmen Lacquer Art Research Institute on July 27. [Photo/Xinhua]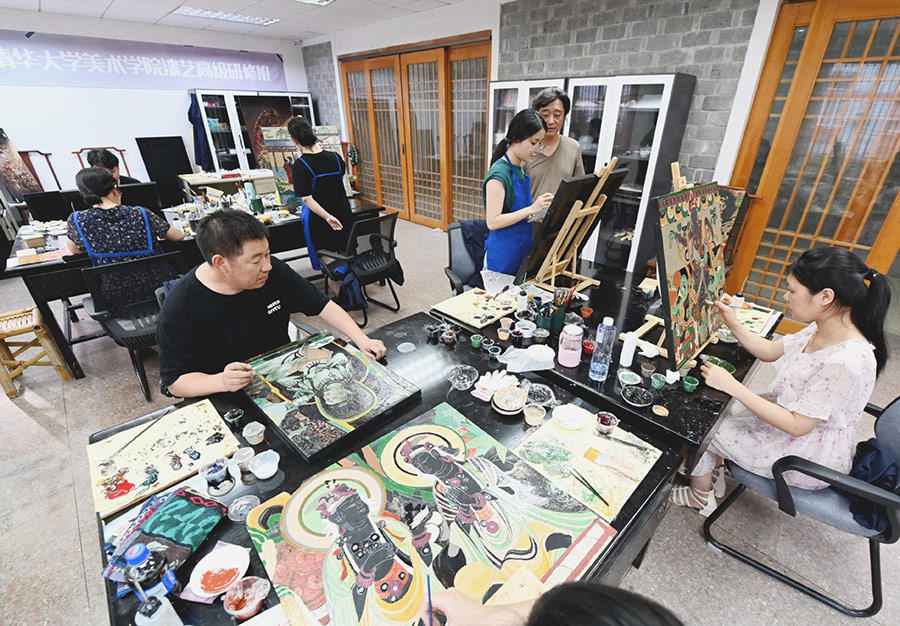 Artists of Fujian Hongmen Lacquer Art Research Institute create lacquer paintings on July 27. [Photo/Xinhua]
Source: China Daily