Colombian brand bares green look at China Fashion Week
Leonisa, a Colombia-based global company specializing in women's lingerie, presented its 2022 Spring/Summer collection on the China Fashion Week runway last Saturday. Highlighting sustainability and environmental protection, the latest designs use synthetic fabric developed independently by the brand itself.
Instead of chemical dyes, Leonisa lingerie relies on only Italian colorants and plant-based dyes grown on the Leonisa farm, making the underwear ideal for those with sensitive skin or skin allergies. The 2022 Leonisa collection features only a handful of classic hues for the health and comfort of modern women.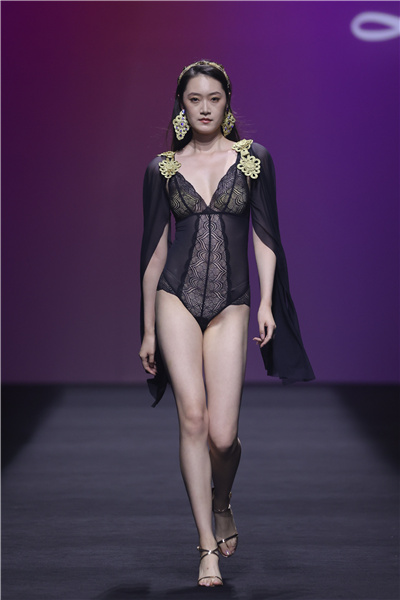 A model on the runway of the 2022 Spring/Summer Leonisa show during China Fashion Week, on Sept 11, 2021. [Photo provided to chinadaily.com.cn]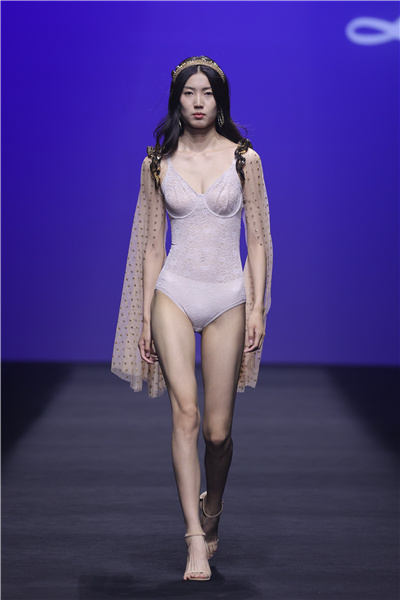 A model on the runway of the 2022 Spring/Summer Leonisa show during China Fashion Week, on Sept 11, 2021. [Photo provided to chinadaily.com.cn]
Source: China Daily